It was a big week for mobile as Xiaomi, Tecno, iQOO and Realme held big events. Tecno announced the Phantom X2 series with the X2 and X2 Pro. Both have Dimensity 9000 chipsets and 6.9-inch AMOLED screens. The Phantom X2 Pro has a unique retractable portrait camera with a large 1/2.7-inch sensor and a bright f/1.5 lens. The X2 series will go on sale in the coming weeks. We currently only have prices for Saudi Arabia; the Phantom X2 costs SAR 2,700 ($720 / €685 / ₹59,000), while the Phantom X2 costs SAR 3,500 ($930 / €885 / ₹76,700).
Vivo's iQOO sub-brand has announced the iQOO 11 and iQOO 11 Pro. The pair brings the new Snapdragon 8 Gen 2 chipset, the new faster UFS 4.0 storage standard, 144Hz-capable AMOLED E6 displays and triple camera systems – the iQOO 11 has a 50MP Samsung GN5 wide camera, while the Pro has a 50MP IMX866 main camera has . In terms of battery, the 11 brings a 5,000mAh pack with 120W charging, while the Pro packs a 4,700mAh battery with 200W wired and 50W wireless charging. The iQOO 11 is available in China, but also goes global, starting with Malaysia and Thailand, then India, while the iQOO 11 Pro is only for China for now.
Speaking of worldwide, the Realme 10 Pro and 10 Pro+ both became available outside of China. Realme 10 Pro starts at $319 in its 8/128 GB variant, while Realme 10 Pro+ costs $379 for the same RAM and storage combo. Both devices are offered in Dark Matter black, Nebula Blue and Hyperspace gradient colors. Open sales begin on December 14 for the 10 Pro+ and December 16 for the 10 Pro.
Xiaomi's 13 series went official on Sunday. The Xiaomi 13 and 13 Pro are currently for China, but we hope they will also go global. Both have a Snapdragon 8 Gen 2 chipset. The Xiaomi 13 Pro has a 6.73-inch 3200x1440px 120Hz display and a 4,820mAh battery with 120W wired and 50W wireless charging. In terms of camera, the Pro has a 50MP 1-inch type IMX989 main camera, a 50MP 14mm ultra-wide camera and a 75mm f/2.0 zoom camera. The Xiaomi 13 has a 6.36-inch 2400x1080px 120Hz display and a 4,500mAh battery with 67W wired and 50W wireless charging. The camera system isn't quite as robust, with a 50MP IMX800 main camera, 15mm ultra-wide and the same 75mm zoom camera.
It's not just the phones that are getting new toys to play with.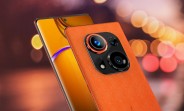 Both phones are virtually identical apart from the rear cameras – both use the same chipset, same 6.8-inch 120Hz screen and a 5160mAh battery with 45W fast charging.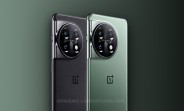 Check out OnePlus' upcoming flagship in Volcanic Black and Forest Emerald colors.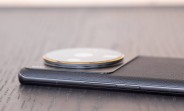 The 13 Ultra retains the 1-inch Sony IMX989 module from the 12S Ultra.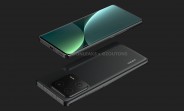 Users are asked to pay CNY 999 ($142) upfront for an unannounced call.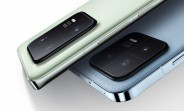 Yes, the launch is on Sunday.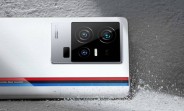 The iQOO 11 goes global, the iQOO 11 Pro is only for China for now.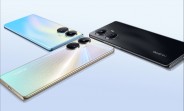 Realme 10 Pro starts at $319 in its 8/128 GB variant, while Realme 10 Pro+ costs $379.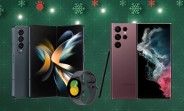 The "Discover Samsung" event is your last chance to order something and have it delivered before December 24.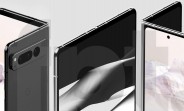 The Google Felix is ​​believed to be the highly anticipated Pixel Fold.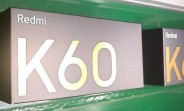 Yes, not the other way around, that would make more sense. Of course, it's possible that the rumors have turned things around.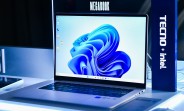 This is much more premium than his first laptop, the MegaBook T1. It is made of magnesium alloy and is equipped with a rich selection of ports.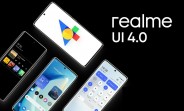 Version 4.0 has already launched with the Realme 10 Pro and 10 Pro+ in China, now the phones and skin are ready to go global.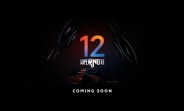 It is currently only available in China.
We've already seen what the X2 Pro can do, now we turn our attention to the vanilla model – it's largely the same, except the camera hardware and price have been reduced.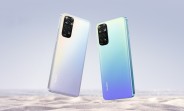 The milestone comes after eight years of selling the series.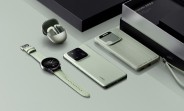 The phone will be safe from the elements, a new video reveals.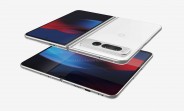 Check out the upcoming Google foldable phone reportedly launching in May 2023.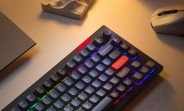 Available worldwide early next year.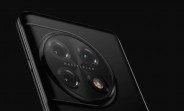 We're looking at a main + ultrawide + 2 MP combo on the back.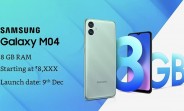 It is expected to ship with the Helio G35 SoC.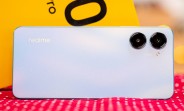 The more affordable member in the Realme 10 Pro series brings a flat LCD screen, Snapdragon 695 and 33W charging.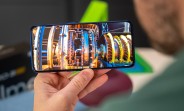 A full charge in ten minutes can become a thing faster than you think.
The firmware is currently live in Europe.