David Miller took to social media on Saturday to share a video with the caption, "RIP my little rock star."
While many media reports identified the girl in the video as Miller's own daughter, many others claimed she was his fan, with whom Miller was very close. There is no official confirmation on Miller's part regarding the relationship he shared with the little girl.
"I'm going to miss you so much my skut! The biggest heart I've ever known. You took the fighting to another level – always incredibly positive and with a smile on your face. A cheeky and naughty side of you. You embraced every person and every challenge on your journey. You taught me so much about cherishing every moment in life! I am humbled to have walked a journey with you. I love you so much," Miller wrote in his story on social media.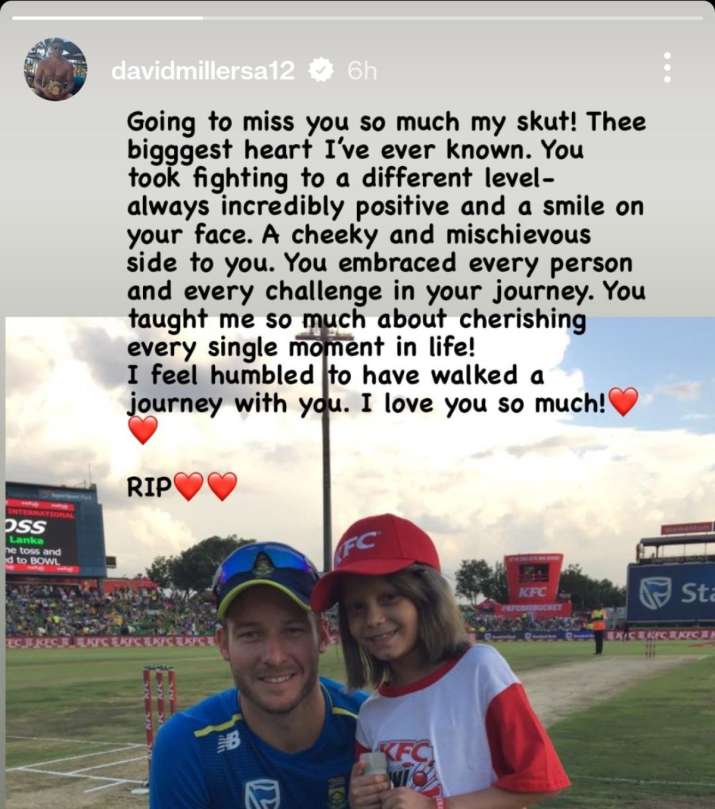 Netizens were shocked after hearing the news.
Latest Cricket News