It was a big party in Monaco and Bollywood was there. Famous guests such as Gauri Khan, filmmaker Karan Johar, Shweta Bachchan, fashion designer Manish Malhotra and Karisma Kapoor were spotted at a wedding in Monte-Carlo.
Photos from the festivities showed the guests in all their glitz and glory as they partied together. Nitasha Nanda, sister-in-law of Shweta Bachchan, also shared a group photo, which Karan shared again, writing: "Monaco diaries". Gauri, Karan and Shweta are in the photo.
The star-studded party in Monaco. (Photo: Karan Johar/Instagram)
Karan Johar shared a series of photos from the ceremony, showcasing his different looks, from a tuxedo to a Manish Malhotra-designed sherwani, which the filmmaker said he "wore with love".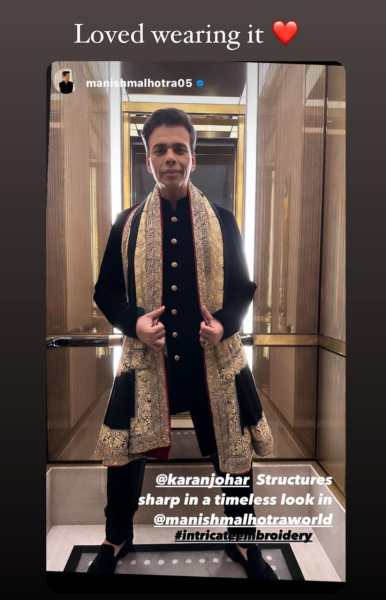 Karan Johar in a sherwani at the wedding party. (Photo: Manish Malhotra/Instagram)
A Gauri Khan fan page shared photos of the designer of the ceremony, where she wore a silver lehenga and looked radiant.
Karisma also shared photos from Monaco where she was with Manish and Fabulous Lives of Bollywood Wives star Bhavna Pandey. The actor captioned the photo: "Mornings in Monaco."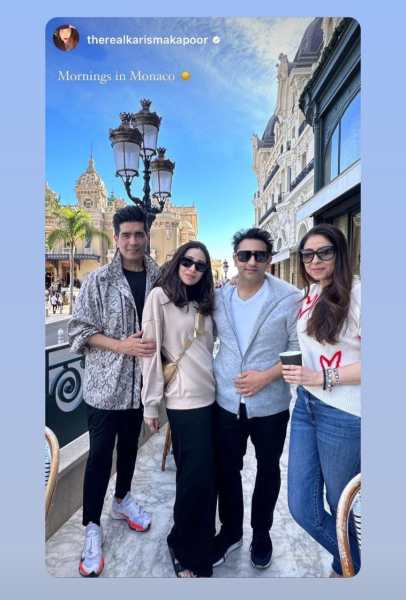 Actor Karima Kapoor with her friends Bhavana and Manish Malhotra. (Photo: Karisma Kapoor/Instagram)
Jewelry designer Ridhima Kapoor Sahni also shared photos from Monaco of some of the festivities, where she wore traditional Indian clothing.