Street Fighter 6 dates seem to have been revealed and fans are going crazy. Last week, Capcom announced the second beta test for SF6 across all platforms. The franchise set aside December 16 – 19 as the official dates so fans can try out the upcoming game. And while the fans loved it, new leaks on social media confirmed a June 2, 2023 release date for the official game.
ADVERTISEMENT
Article continues below this ad
Street Fighter 5 has been great for Capcom as it has served thousands of fans for years. After its original release in 2016, the franchise has added special editions to keep fans hooked. In addition, the esports leagues played a vital role, securing all the love for many years. But as they say, everything has an expiration date that fans have been asking for a Street Fighter 6 release soon. To this, Capcom announced the title on February 21, 2022, promising to drop it soon. In addition, they continued to release updates, character announcements, and beta tests to keep the fanbase intact. But now it seems new leaks have eluded the official release date, adding to the game's hype.
ADVERTISEMENT
Article continues below this ad
New leaks indicate a June 2023 release date for Capcom's Street Fighter 6
The past few months have been a joy for the Street Fighter community as Capcom confirmed that the next title will be released soon. The franchise released the beta within months, alongside the full list of characters at the TGS. At this, fans were happy because they would finally get a new title soon.
DIVE DEEPER
However, Capcom decided to keep quiet about the official release date, as they already had plans for the upcoming fiscal year. The franchise's recent financial report promised a new title would drop in the first quarter, confirming that SF6 will drop later. I mean, they have Resident Evil 4 lined up, so they can't release it before March 2023. And new leaks have stormed the internet, acting as a catalyst for their theories.
ADVERTISEMENT
Article continues below this ad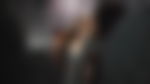 Apparently, Playstation user BestBrosPlay uploaded a Twitter post confirming the Street Fighter 6 release date. The Twitter user posted a number of photos and videos featuring the game's release date, followed by more information about it. From what you can see, it looks like the game will have Deluxe and Ultimate versions available for pre-order soon.
However, Capcom has not posted any information or hints about the same, leaving his fans in limbo. So it's best to let things go as planned as we all know that Capcom worked hard for it.
ADVERTISEMENT
Article continues below this ad
However, with the Game Awards on Friday, December 9, one can hold little hope for a possible announcement.