Pinkvilla and Mad Influence hosted the Creators United Awards 2023 to honor and congratulate content creators and influencers across categories – from lifestyle and fashion to finance and education. It was a unique gathering of makers in India, held on January 15-16 at Novotel Goa Dona Sylvia Resort in South Goa. The event brought India's top content creators, influencers, brands and social media platforms under one roof. Needless to say it was a huge hit!
During the Creators United 2023, top creators were rewarded for their contribution in the digital space. While Fincocktail and Pranjal Kamra were honored in the Finance category, Jay Kapoor and Abhi and Niyu were awarded in the Education and Motivation category.
First, let's take a look at our inspiring winners in the Finance category:
Fin cocktail
Fincocktail won 'Fin-tastic Finance Creator of the Year' at Creators United 2023. The founders of Fincocktail – Sayali Raj and Niyati Thaker – help young people understand and embrace their personal finances. In their videos, they shed light on a variety of topics, from budgeting, saving and investing to tax planning, retirement planning and much more. Their Instagram account has a total of 152,000 followers.
Pranjal Kamra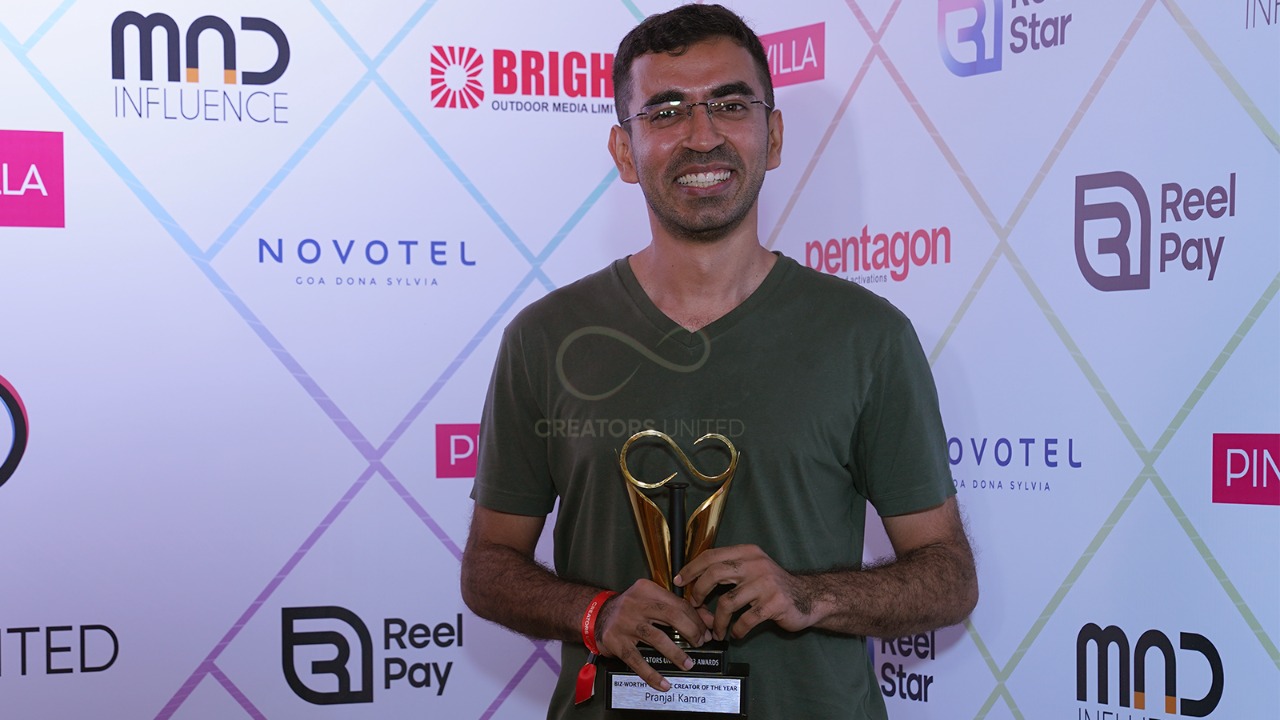 Pranjal Kamra won the 'Biz-Worthy Finance Creator of the Year' at Creators United 2023. The financial content creator from Raipur has a YouTube channel with a strong subscriber base of over 4.9 million where he uploads videos intended to inform people about the world of investing. He is also the founder of 'Finology', a platform dedicated to providing scholarship courses and research tools. He is also the author of a bestseller titled 'Investonomy – The Stock Market Guide That Makes You Rich'. It is a comprehensive guide for people who want to start their own investment journey.
These are the winners of the Education and Motivation category:
Abhi and Niyu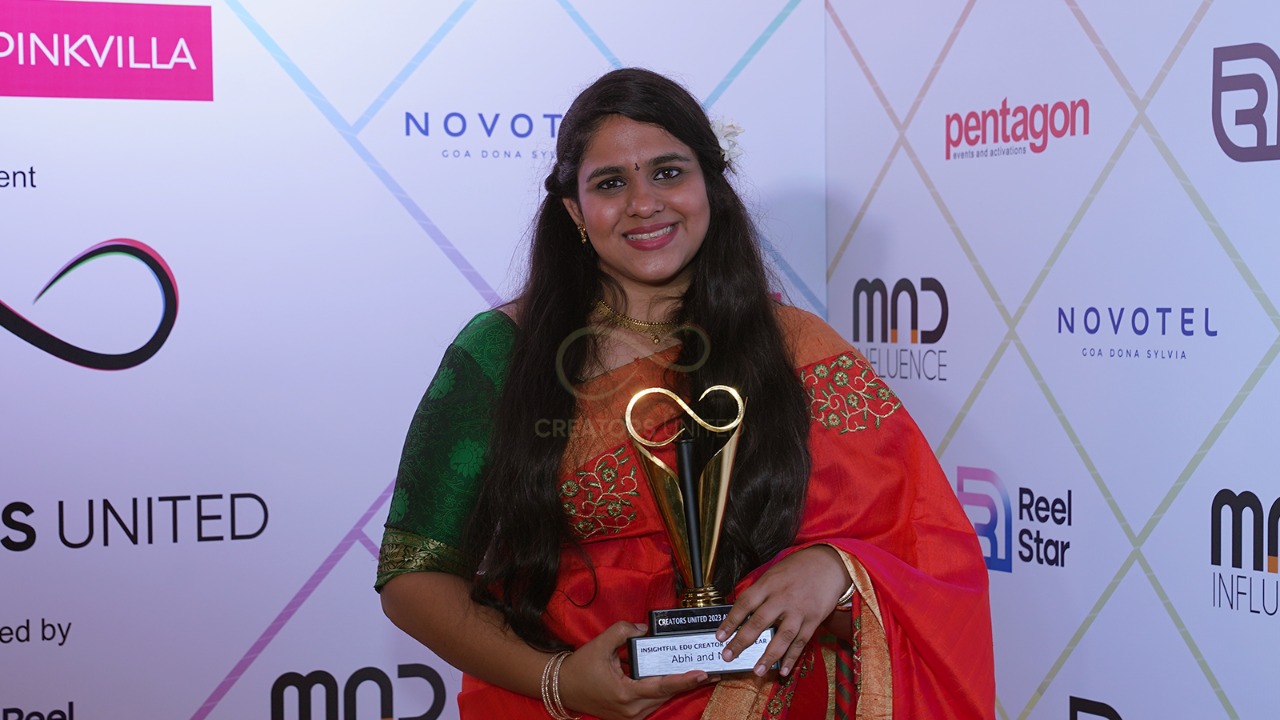 Abhiraj and Niyati have used their social media reach to educate people. Their videos are both entertaining and informative. They won the 'Insightful Edu Creators of the Year' award at Creators United 2023. Their unique content has helped them amass over 3.4 million followers on their YouTube channel and over 2.5 million followers on Instagram.
Jay Kapoor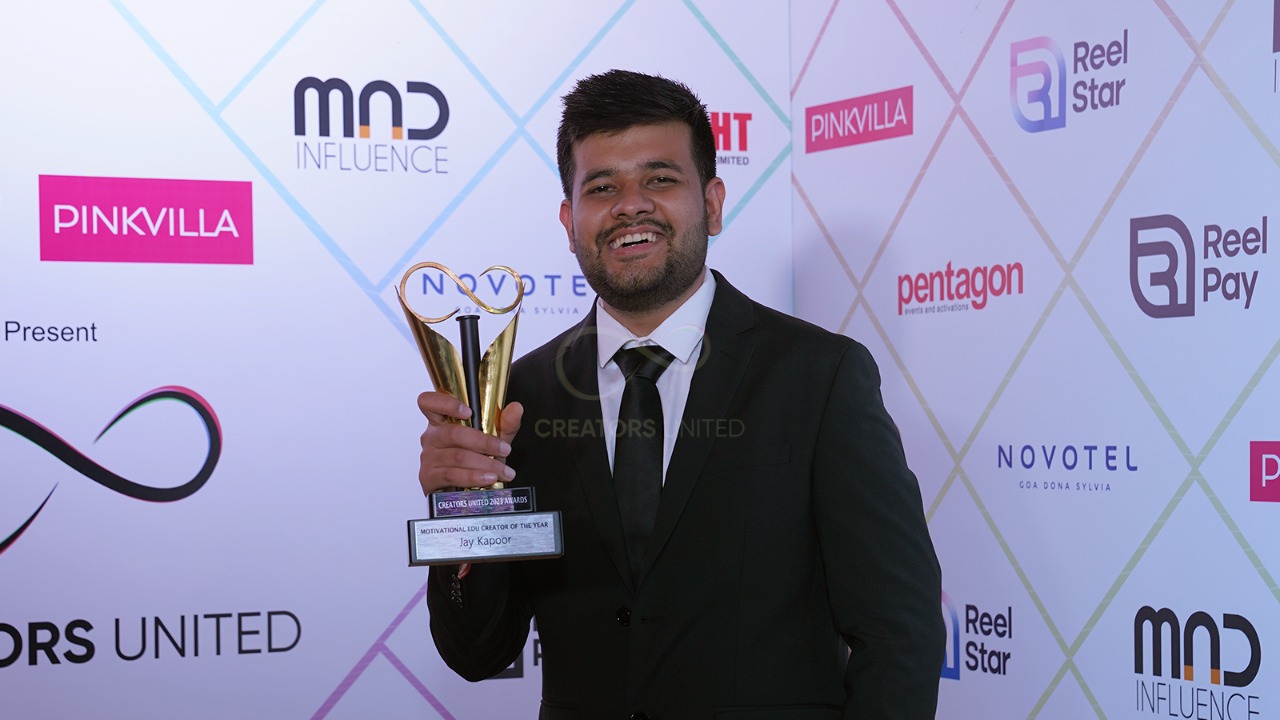 Jay Kapoor is a content creator and technology enthusiast who has been making videos since he was 14 years old. He won 'Motivational Edu Creator of the Year' at the gala event. He has over 621,000 subscribers on YouTube, who are looking for gadget hacks, app suggestions, and information on everything new in the tech world. Watching Jay's channel is an informative experience, and his videos on the latest tips, tricks, and tutorials are quite easy to understand.
CLICK HERE TO READ THE FULL WINNER LIST
Our valued associations for Creators United 2023 are:
Reel Star – powered by sponsor
Reel Pay – Payment Partner
Goa Tourism – Tourism Partner
READ ALSO: Creators United Awards 2023: These amazing aviation makers flew high at the gala event