EEducation leaders in England fear one thing: that schools, colleges and universities will be plagued by the cost of living crisis, but not prioritized enough to get the help they need from the government. And they see little hope in a change in leadership at number 10.
"Our costs are skyrocketing, our staff desperately need pay increases and go on strike, our students are suffering, but our income is stuck," said a vice chancellor, echoing their colleagues in schools and universities across the country.
While inflation and the cost of living dominate the headlines, and school principals have to revise their budgets to account for rising costs, few expect a new prime minister to focus on tackling the structural problems facing the sector after the education policy can hardly be seen in any of the conservative party leadership debates.
Notably, Liz Truss made only two policy commitments involving schools or universities: support for an expansion of the gymnasium and the provision of mandatory Oxbridge interviews for qualified school leavers. She kept silent about issues such as the persistent learning gap between the poorest and richest students.
Natalie Perera, the chief executive of the Education Policy Institute, said: "I think the cost of living may dominate public policy. That's not necessarily wrong, because it's a direct problem for many families. But in theory, it would should not stop the Department of Education from trying to pursue what it thinks is the right thing to do.
"I don't know if an incoming board or education secretary knows what their teaching priorities should be, or if they'll be distracted by things like expanding the gymnasium or guaranteeing Oxbridge interviews for high-performing A-grade students.
"That's what I'm concerned about: that we're going to have lasting distractions about policies that either make no difference at all to social mobility, or even harm them. Meanwhile, a chasm has opened up between poor children and the rest, and between the north and south of the country."
Rising costs are not the only immediate difficulties. Schools across England struggle to retain experienced teachers and attract new ones, while the shadow of Covid hangs over efforts to help students restore education disrupted over the past two years. Meanwhile, decision-making on many issues — from special needs provisions to university admissions requirements to upcoming legislation — has stalled due to the comings and goings of ministers.
Industry leaders recognize that the government's first priorities will likely be to support families facing higher energy bills, with education likely behind social care and the NHS queuing up for help. As with businesses, energy bills for schools, colleges and universities are uncapped, meaning that when their current schemes expire, they will face rampant increases.
"If you look at the numbers from Westminster, the extra costs may seem affordable. But if you look from the ground up, the money isn't evenly distributed, the conditions in schools aren't uniform," said Paul Whiteman, general secretary of the National Association of Head Teachers.
"The real fear is that while a number of schools may get through the next 12 months, there are a huge number that can't pay their bills. I was with a school principal yesterday, who went around with his staff to find out which light bulbs were essential and which light bulbs could be removed to try to save electricity. That's how difficult it gets.
"We are told that there are still so many billions going to education. But the [Institute for Fiscal Studies] will tell you that even the hollow boast that we'd be back to 2010 funding levels by the end of next year, now we won't even get there with inflation and the extra cost of schools.
"We are in a really difficult financing situation. It's not about campaigning for more money. This is about campaigning to keep the lights on."
Existing school budgets are also expected to pay for the 5% increase in teachers' salaries granted by the government earlier this summer, as well as absorb the increased costs associated with providing free school meals.
In June, the then education secretary, Nadhim Zahawi, said the daily allowance for universal free lunches for students up to second grade would rise just 7 cents to £2.41 – at a time when school caterers said food prices were up 20%. That has placed schools in a dilemma whether to cut back on portions or supplement costs from their own budget.
Even before the rise in inflation, schools and universities faced wage action, with the next resident of No. 10 likely to face multiple strikes this winter following votes by education unions, school support staff and academics.
England's two main education unions, the National Education Union (NEU) and the NASUWT, are preparing to call strike votes, with the NEU holding an indicative vote at the end of September and the NASUWT saying it would follow in November if no improvement of the government's wage offer made earlier this summer.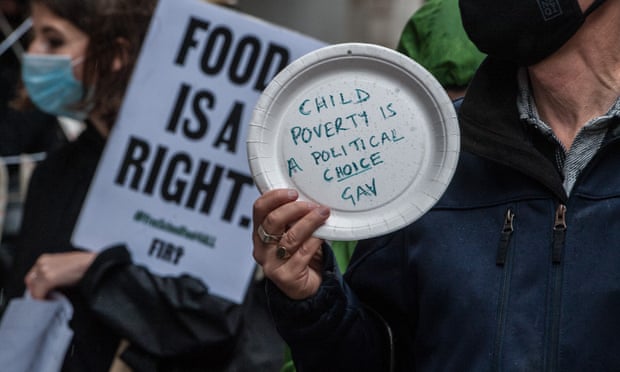 School support staff, including teaching assistants, can also go on strike after pay increases were rejected by unions Unison, Unite and GMB, all of which are now consulting their members.
Kevin Courtney, the joint general secretary of the NEU, said his members had low expectations of what a board change would bring. "We don't expect anything that we don't have to fight for. What we saw during the election for our next prime minister is that both candidates were only interested in talking to the members of the Tory party.
"Everyone agrees that there are real problems, except the Conservative party. So this way of selecting our next prime minister doesn't make you hope that they will deal with the immediate crises, or that they will deal with the longer-term issues that matter, such as the exam factory culture in schools, or the narrowness of the curriculum. ."
Even before the cost of living crisis, staff retention was a major concern for school leaders as wages in education continued to lag those in the private sector. Although the pandemic gave some delay, the demand for teacher training increased and the retention rate increased, the latest census of school staff showed that 23% of those who qualified in 2019 had left education three years later.
The situation is more dire at secondary schools, where a new survey revealed severe teacher and teacher shortages in subjects such as construction, engineering and computer science, in a sector that has been experiencing dwindling funding for a decade.
The higher education sector will be hit by another round of strikes over wages and pensions, with a strike vote next week for University and College Union members at 151 UK campuses over the union's demand for a 12% pay rise.
Universities are faced with cost pressures befitting their size, while their incomes remain under pressure. The annual tuition fee for full-time students in England has been set at £9,250 since 2016, with the government saying it would freeze it until 2024-25.
Chris Hale, the interim director of Universities UK, which represents vice chancellors in mainstream higher education, said many institutions felt the financial pressure as inflation took away their income.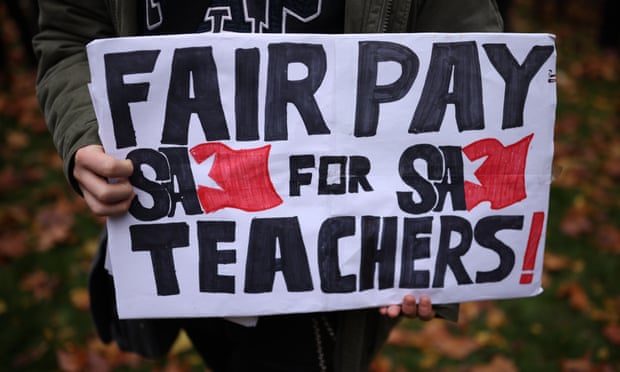 "The value of tuition has declined over time and is now worth around £6,500. I think we need to highlight that pressure, we need a strong, fact-based case that we need to file with the government to make our finances more sustainable," Hale said.
While universities have cut costs, Hale said there's "only so much that can be done" before undermining universities' ability to deliver high-quality courses to as many students as possible. "The only thing universities don't want to do is reduce quality, and ultimately they don't want to limit the opportunities. So they're stuck – we have a rising [school-leaver] demographic and more people who want to go to university. The pressure we saw after [A-level] results day will only increase if we don't come up with a solution," he said.
Hale said the plight of students should be included in the cost of living that a new prime minister has come up with: "There is a wide range of things that universities are starting to implement around hardship, but I think we need to see action also from the It is really important that students are not forgotten when the government looks at how it is tackling the cost of living crisis."