Amazon today announced three new models of the Echo Dot, the standard Echo Dot, the Echo Dot with clock, and Echo Dot Kids. The three models are largely identical.
The standard Echo Dot now features a new custom full-range driver, which has the highest excursion of any Echo Dot and claims to provide clearer vocals and double bass performance while being the same size.
The Echo Dot now also has a temperature sensor, which you can use to ask Alexa to turn on your smart fan if it gets too hot. There is also an accelerometer to enable tap gestures.
The most useful new feature is the inclusion of mesh networks, courtesy of Eero, which Amazon acquired in 2019. The new Echo Dot models essentially act as wireless mesh extenders for improving Wi-Fi performance throughout your home with Eero Built-in. Each unit can add 1000 square meters of coverage to your existing network.
Amazon will also add the Eero built-in feature to its 4th Gen Echo and 4th Gen Echo Dot models, with the former getting it on October 20 and the latter in the coming months.
The 5th generation Echo Dot with clock is identical to the standard model, except it features an improved high-density dot-matrix display. In addition to the time, you can also see the name of the song's currently playing title or artist, the weather, a calculation or unit of measurement, calendar events, and more when you ask Alexa for information.
The Echo Dot Kids is identical to the standard Echo Dot, but comes in two unique patterns, Owl and Dragon. Amazon Kids+ subscribers will also get new Alexa voices specific to the two variants. You get a one-year Amazon Kids+ subscription and a two-year worry-free warranty.
The Echo Dot costs $50 and the Echo Dot with clock and Echo Dot Kids cost $60 each.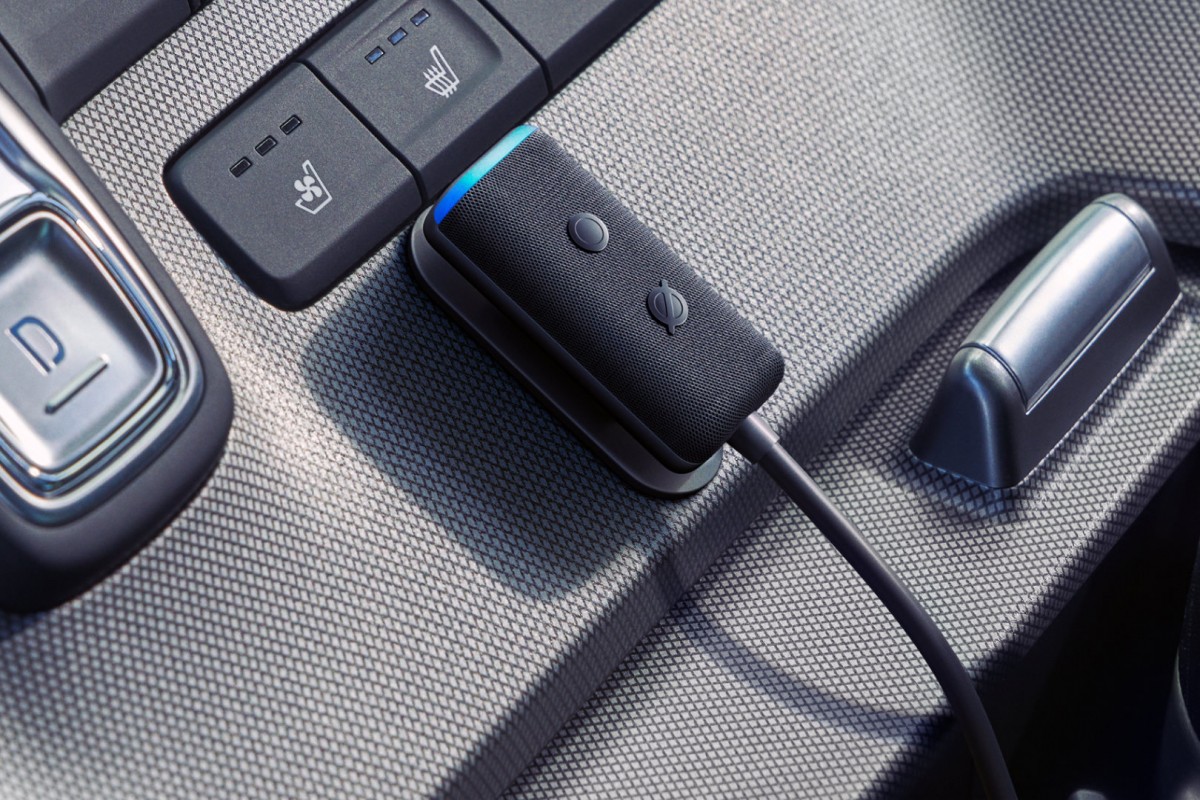 Amazon has also announced a new 2nd generation Echo Auto model for use in your car. It has a slimmer design and includes a new adhesive mount for more flexibility in placement. This one costs $55.
Source 1 • Source 2 • Source 3 • Source 4